Thanks to our good friends at Mozilla, WikiMedia Foundation and Primary Technology we are proud to announce really-real time collaborative Slideshow presentations powered by Etherpad!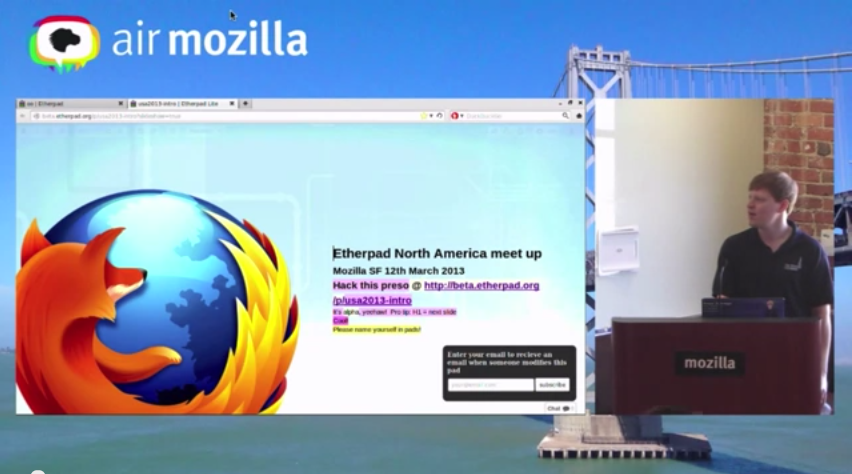 John McLear demonstrates a beta version at Mozilla earlier this year.
Have a go with Slideshows yourself.
Get the slideshow plugin for Etherpad by installing Etherpad and visiting http://yourEtherpadURL/admin/plugins
Visit the slideshow plugin repository on Github to begin contributing!
Get Etherpad now, it's super easy to install, free and open source!