Headings


The headings plugin allows you to set larger headings on a pad which makes it possible to have different font sizes.
---
Page View


The Page view plugin allows a page view style UI for Etherpad
---
Social Links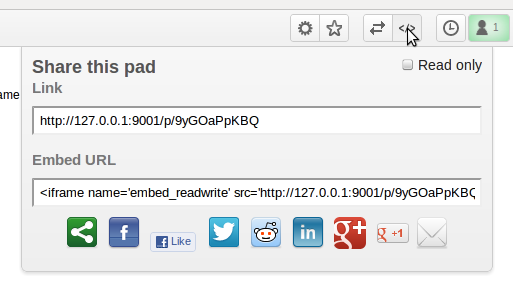 This plugin adds social network links to your share popup
---
Draw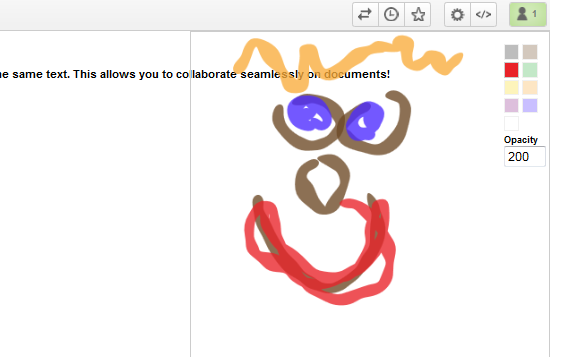 This plugin embeds a drawing / sketching panel for sharing doodles and illustrations
---
Admin Pads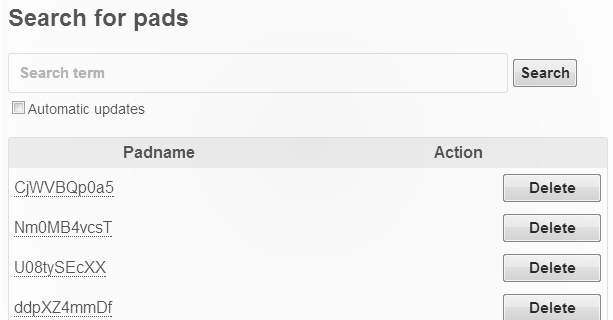 Easily see and search through the pads on your installation
---
Historical Search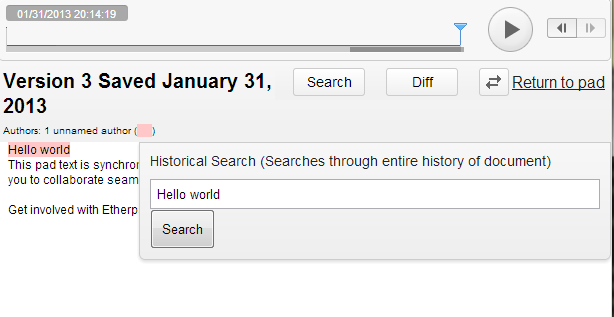 Search through an entire documents history to realize when a word was added/removed.
---
Diff view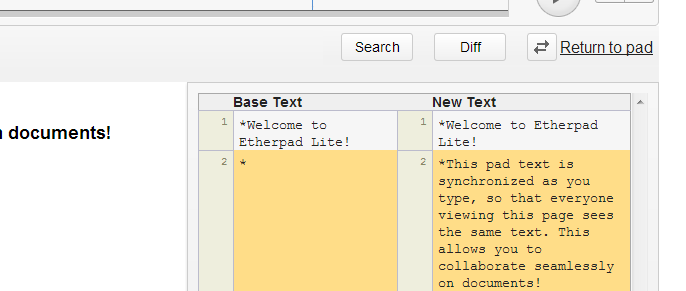 See the line by line difference between two revisions of a document
---
Offline Pad Access
Still be able to access your pads if you are disconnected from the internet
---
Public view and List Pads
Public view allows for pads to be indexed by search engines and access without the additional overhead of the editor.